Farm Fresh Produce
Due to COVID-19, SRJC Shone Farm is closed to the public. To keep students safe and ensure social distancing practices, we have limited staff at the farm right now. Due to that, we are ramping down our crop production this year. We will still have some fruit and vegetable production and much of that will be donated. We are also planting a lot of cover crop. This allows the land to rest while adding nutrients to the soil. A bit of a restorative break for us and the land. 
Online Ordering with Curbside Pick Up 

We ran a successful online store with contactless curbside pick up in 2020 thanks to strong community support. Our 2021 curbside is scheduled every 1st & 3rd Friday of the month. Wine must be purchased separately but can be picked up with farm products. To order wine, click here. E-mail us at shonefarm@santarosa.edu for more information. 
Curbside Pick Up Schedule
Every 1st & 3rd Friday of the month
Friday June 18, from 1 - 4 PM
Friday July 2, from 1 - 4 PM
​​​​​​​Friday July 16, from 1 - 4 PM
(Plus more summer dates to come!)
CSA (Community Supported Agriculture)
After a decade long run, we have decided not to have a CSA in 2020. We thank everyone who has participated in this program over the past years. We truly all were a community, and will continue to be so, albeit in other ways. If you are looking for a truly local CSA, there are many options including Laguna Farm, Singing Frogs Farm, Tierra Vegetables, Coyote Family Farm, Petaluma Bounty, and the new local collaboration - the F.E.E.D. bin. The F.E.E.D. bin includes the best of the best produce from local small farms, all put together for you to pick up in a variety of locations weekly.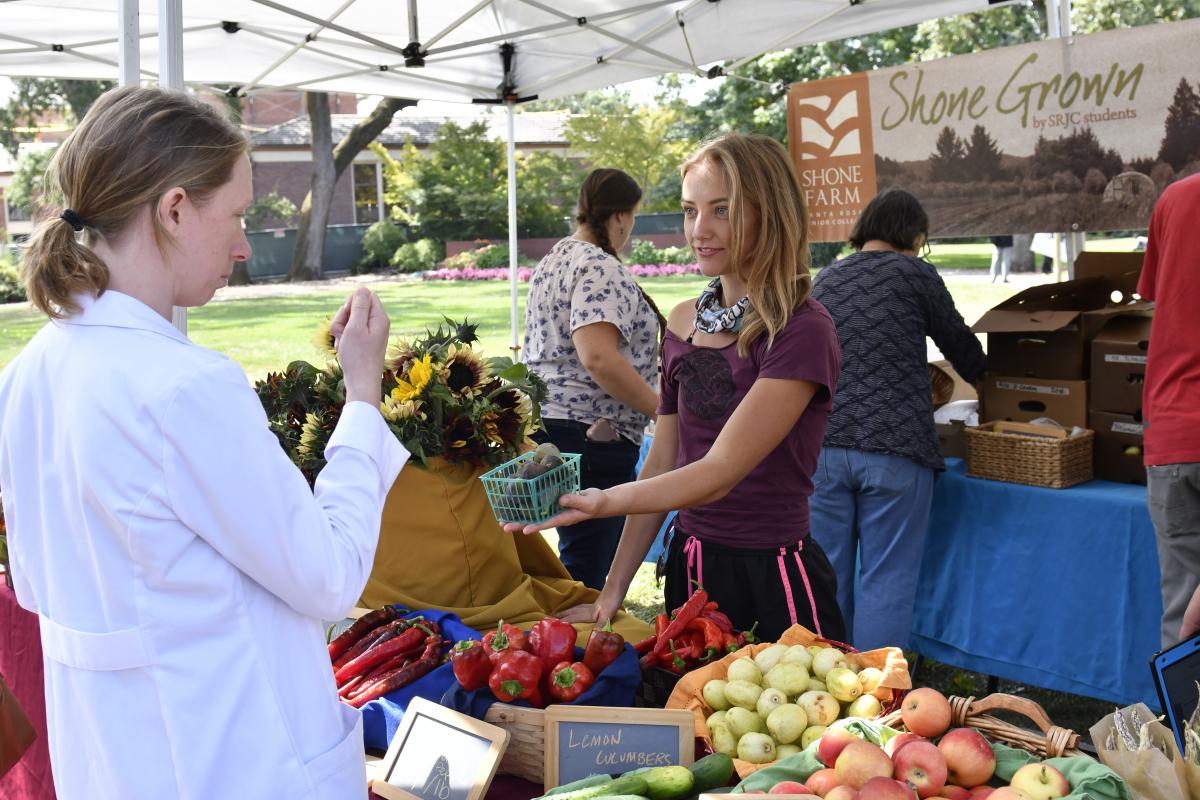 Seasonal Farm Stand: Currently Closed
In previous years, students in the Direct Farm Marketing class helped run a farm stand on campus during the fall semester. 
Similar to other CSA options, there are many local year round Farmer's Markets in Sonoma County. Just a few include:
Pick and Sip Saturdays at Shone Farm: Cancelled through Summer 2021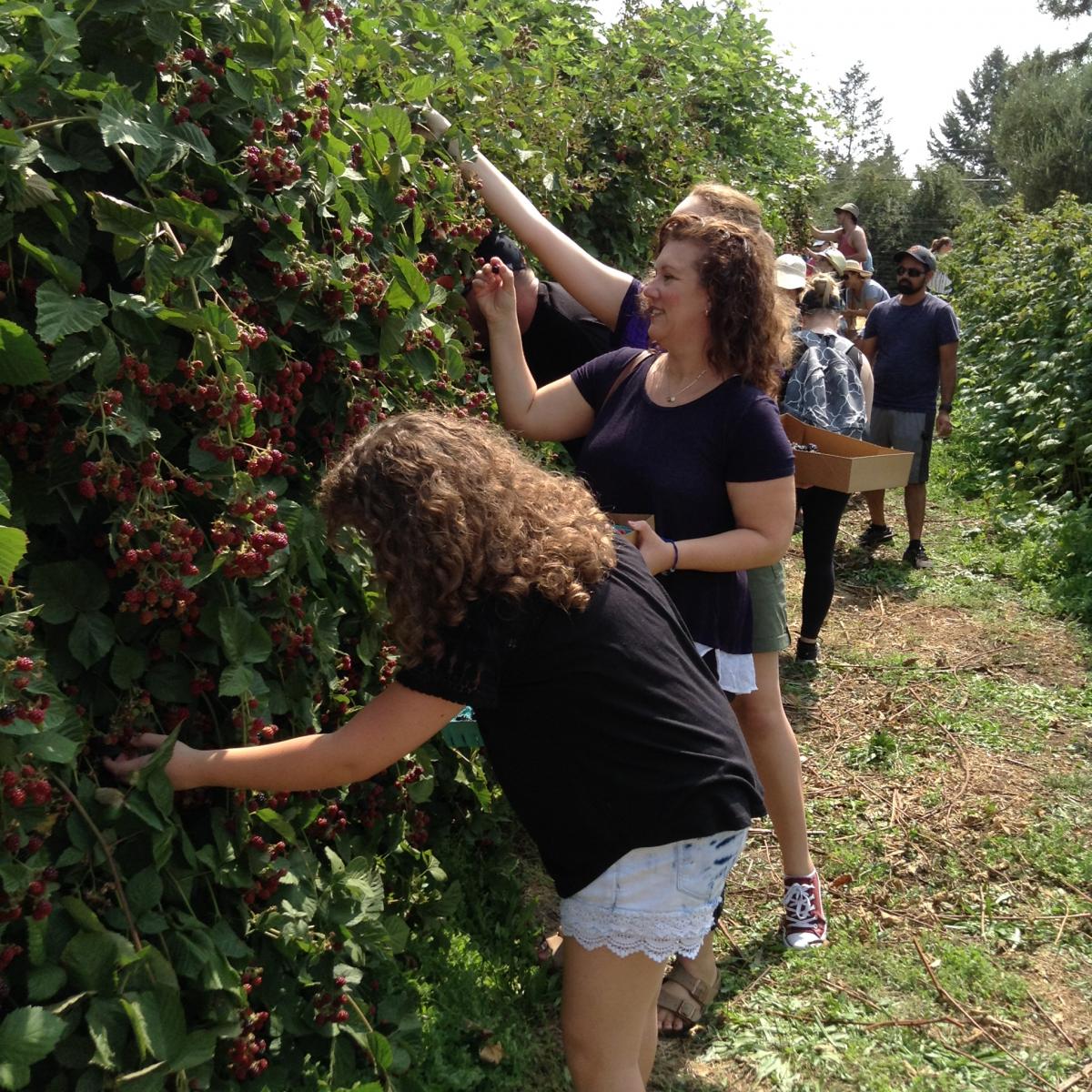 Following health guidelines, the Santa Rosa Junior College has cancelled all events through Summer Semester 2021. This includes our delightful farm events - we hope you will be able to visit the farm again later this year!
What is it? Pick and Sip Saturdays are a new family-oriented community event series at SRJC Shone Farm that began in 2018. The farm opens to the public for a special day of u-pick of our seasonal crops, food & music, wine & olive oil tasting and farm activities! 
Shone Farm Olive Oil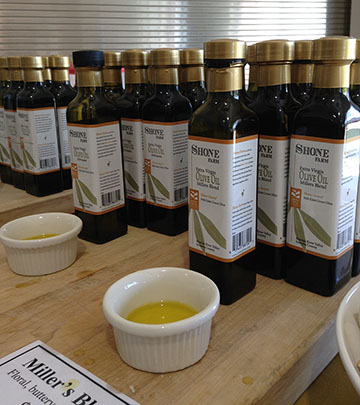 Shone Farm has two acres of organically farmed olive trees planted in close spacing to produce our award winning olive oils. The three main varieties that we bottle individually are Arbosana, Arbequina, and Koroneiki. We also produce a Millers Blend of all three. Try some today to taste the terroir of Shone Farm! Currently available at Oliver's Market.
Local Restaurants, Shops, & Organizations that Purchase Our Products