Warren G. Dutton Jr. Agriculture Pavilion
Dedicated on November 1, 2006, the Warren G. Dutton Jr. Agricultural Pavilion is the educational centerpiece of Shone Farm. The pavilion provides instructional space for virtually all of SRJC's Agricultural and Natural Resource Management programs, as well as related community events.
Named for Warren G. Dutton Jr. (read about Dutton Ranch) the construction of the facility was funded by a bond (Measure A) approved by voters in March 2002. Equipment and supplies for the facility have been funded by gifts from major donors and proceeds from the Agstravaganza, a fundraiser held every two years, in addition to a grant from the Chancellor's Office of the California Community Colleges. The all-weather facility offers students an excellent instructional environment that includes the following features: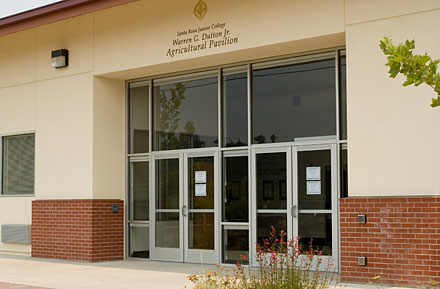 ---
Sonoma County Vintners Conference and Learning Center
Spacious classroom(s), dining area and conference room.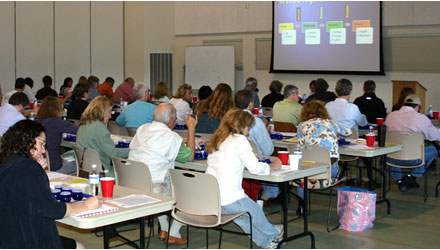 ---
The Harry Merlo Jr. Culinary Center and Joe Vercelli Kitchen
A commercial kitchen, that provides space for SRJC culinary classes, as well as functions as a catering facility for large events.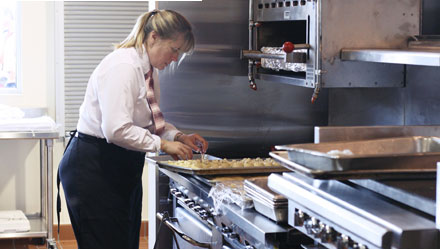 ---
Gallo Family Wine Education Laboratory
A fully outfitted commercial winery that produces wine under the Shone Farm label. It is also home to hands-on winemaking courses in the Wine Studies Program.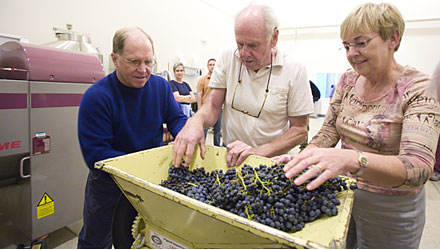 ---
Kunde Showcase Arena
An indoor arena for a variety of livestock and equine related classes and events.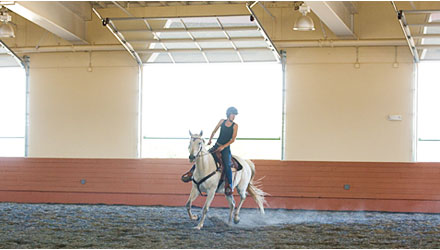 ---
Other Equine Facilities
Russ Gleason Memorial Outdoor Arena
Used for instruction in the Equine Science Program and as a venue for livestock and equine events.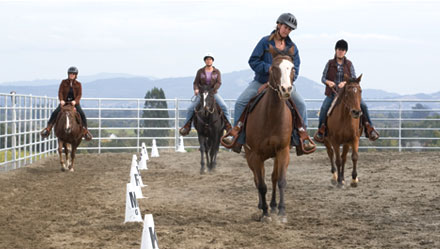 ---
GK Hardt Stable
Used by the SRJC Equine Program to house horses requiring special care and space for supplies, equipment storage, and staff offices.