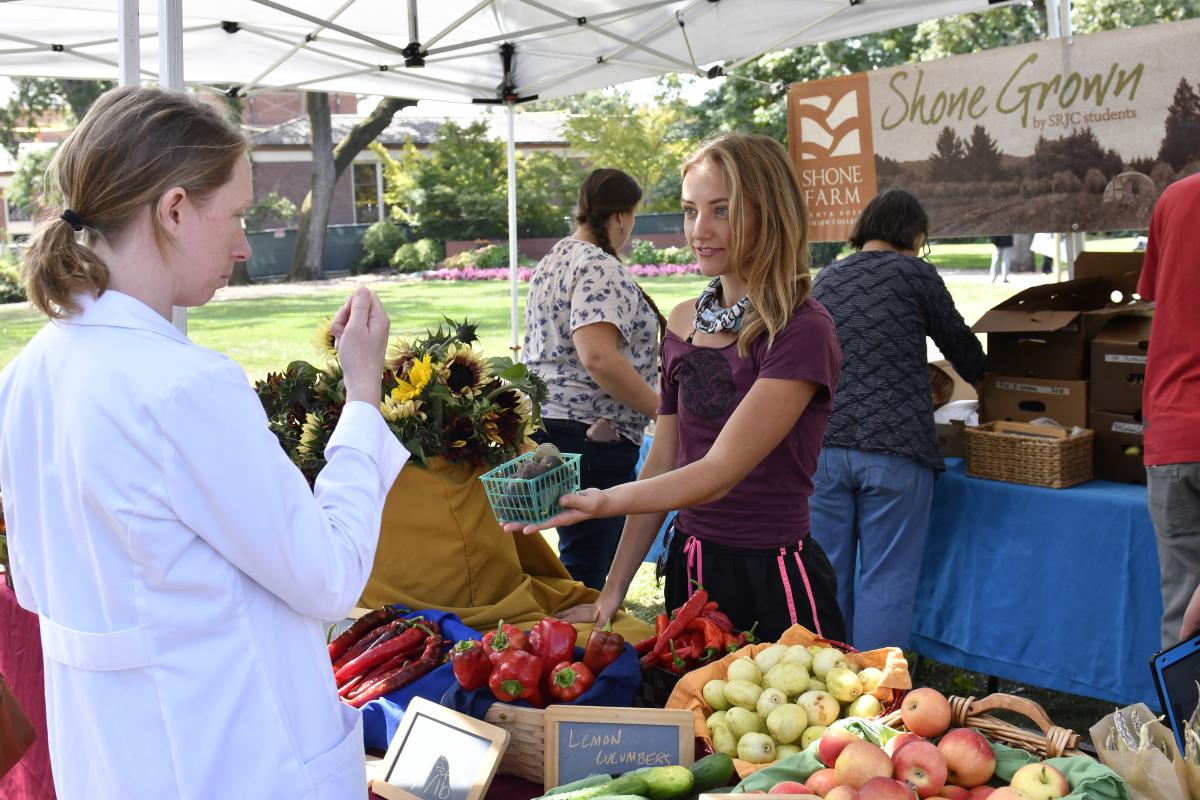 Student Opportunities
Employment | Resident Program | Work Study
Student Employment
Shone Farm has student jobs available in the garden, forest and sales & marketing department. What better way to learn how a small farm operates than with hands on experience?
These jobs average 15-24 hours per week, and can be scheduled around your classes.
To be considered for one of these positions, a student must be enrolled in 6 units in the Fall and Spring, and 3 units in the Summer. Possession of a valid California I.D. card, or CA driver's license is required. 
Starting pay is $11 per hour, and increased with accumulated hours worked.
Sales & Distribution Assistant
Job duties may include:
Organizing & delivering CSA boxes
Delivering produce to various customers
Developing promotional materials including flyers, post cards, and e-mails
Using Quickbooks to enter weekly invoices & balance records
Help run the farm stand on campus selling produce
Garden Assistant
Job duties may include:
Learning the ins & outs of growing produce at Shone Farm
Helping with planting, irrigation, weeding, harvesting, etc.
Picking & packing produce with quality control in mind
Learning the different varieties, and what grows best in our climate
Developing awareness and skills for farming during a drought
Natural Resource Tech
Job duties may include:
Clearing and building trails
Developing restoration plans
Milling lumber to use for various projects
Removal of invasive species
If you would like more information about the available jobs at Shone Farm, please contact the Farm Manager, Leonard Diggs.
Resident Program
Shone Farm offers students the ability to reside in Resident Housing located on the farm. In lieu of rent, student residents are able to do a work exchange of approximately 12 hours per week. Applications are accepted year round. Move-in dates correspond with each semester. 
Work Study
Agriculture Enterprise Project
Agriculture Occupational Work Experience
Independent Study in Agriculture
For Volunteer Opportunities, please contact:
Please review the Volunteer Agreement prior to your discussion with the Farm Manager: